5 tags
6 tags
5 tags
4 tags
7 tags
4 tags
6 tags
1 tag
things
i used to do link drops, maybe i'll pick that back up again.  this guy does amazing sculptures, holy shit four-pins guide to dealing with internet haters this. i listed a boglioli DB on eBay, 42r if you're interested ^^beeg tyme. "One advantage of being addicted to heroin is that you don't have to take your Christmas tree down till August."
3 tags
Lazy Blogger Update
Hey guys, I don't think I've done an "about me" post in years. My name's Paul Byrne. That's actually not how you spell my last name, but I'm on the job market, so. I like clothes. I like my clothes to speak for me a bit because I do a terrible job at presenting myself to people before I get comfortable with them. Clothes can let people know a bit about...
7 tags
Watch
This came out really awesome. 8 Vintage Holiday '12 video lookbook ftw. Classic menswear styling by yours truly, to make sure the women's looks took center stage. 
4 tags
6 tags
decoding #menswear: a handy guide →
crispy [kris-pee] adj. Similar in nature to "fresh" or "clean." A positive signifier when used as a discriptor. "That new shirt is so crispy, brah." crotch blowout [kirch-bloh-out] n. When an extremly worn pair of pants, usually jeans, wears in the crotchal area and the seams rip, creating a hole. dressed by the internet [drest-bahy-th-uh-in-ter-net] adj. The ultimate insult. Implies that one's...
3 tags
Is there anything lazier than making a blog post that's just a round-up of your Instagrams? No.
5 tags
Ratio Clothing Shirt Review
It is with great pleasure that I write this review of Ratio Clothing's offerings. As a blogger, you are most often approached with products of questionable origin and promises of free gear in exchange for positive reviews. Years ago, I may have been swayed by this type of ploy, but now with an established wardrobe that's seen some seasons of wear, I'm not looking to add anything...
8 tags
7 tags
summer sneakers - from the inbox
I usually don't put questions on the main blog, but this was a solid one. Anonymous asked manshit: Dude, help. I need some canvas sneakers to wear sockless with shorts this summer. What do you recommend? Vans? Converse? Something else? What color? Help. Cheers Anon-zo Mourning, my favorite options right now are:  Tretorn Nylites - $50-60 Vans Authentics - $25-45 Jack Purcells...
8 tags
9 tags
behind the behind the scenes of David Hart NYC...
Justin Bridges ran the real-deal official shoot. Liam Goslett ran the official behind the scenes. I dicked around and helped drink the beers (the) while shooting my own behind the scenes. Scott Pegram took some awesome detail shots, behind the behind the behind the scenes within a scene in a dream in the crumbling city where the top stopped spinning, Cobb...
10 tags
bloggers and food trucks
Featuring @slsterling @imagegranted @alexdelany @eliotpayne @marylandmick James. Grant in the spread collar linen with wrist gear. Crotch shots con Los Pantalunes y El Manción Delany. Grant. Eliot, James, Alex, me, Grant SLSterling, up. Down. Good night. Goodnight.
6 tags
9 tags
Dressing Up A Seiko 5
I'm a Seiko guy. Seiko makes a very affordable automatic line of watches called the Seiko 5. I recommend them to anyone and everyone inquiring about an affordable watch. The 5 stands for the five elements inherent to any offering from this line: day display, date display, shock resistance, water resistance, and reliable automatic movement. You see, unlike similarly-priced watches from...
13 tags
Fashion District SS12
Last Thursday, Ready Set DC hosted their spring edition of Fashion District at the Powerplant in Georgetown. For one night only this modular, start-up friendly, lofted workspace was converted into a market show meets living-lookbook for DC-based clothiers and merchants. The DC fashion world is small. The DC menswear world is tinier. The DC menswear offerings that fit into my...
1 tag
Everyone in Shurons.
Steph. Folu. Sora. Chris. El Manción.
2 tags
6 tags
3 tags
#lurkin
instragram dump of WIWTs and other vanity of that nature.
3 tags
8 tags
5 tags
4 tags
3 tags
7 tags
6 tags
"A Gathering of Style"
On Thursday, November 17th, fellow bloggers and style entrepreneurs, Grant Harris and Kendrick Jackson, hosted "A Gathering of Style," the first in a series of menswear trunk shows based in Washington, DC. An air of mystery surrounded the affair, held in an undisclosed speak-easy (home of the finest mixologists in DC, i.m.h.o.) with attendees granted access by passcode only. A...
5 tags
menswear instagrams to follow
Man. Microblogging game stressful. I mean tumblr's cool, but damn is it hard to whip up content. Reblog? Add a description? Ugh. I don't have the time to find an intern to not pay—not if I'm punching the clock composing these tweets! Help a blogger out. There's gotta be a simpler way to gain a following and cut out the heavy lifting that is curating style inspiration...
17 tags
Streets of Georgetown Opening Event
A welcome addition to the District's expanding range of quality menswear retailers, Streets officially opened doors last Wednesday, November 9th to their Georgetown storefront. Present for the festivities were world-renowned designer and the night's host, Joseph Abboud; event coordinator and Americana enthusiast, aka The Godblogger, Michael Williams of ACL notoriety; blogger, stylist,...
2 tags
Fall Basics
"Where can I get some slim dress shirts/chinos?" "I want to build a better wardrobe, where do I start?" I cannot tell you how many times a day this question or a variant of it pops up in the menswear blog world. There's not much to say, so I'll just direct you to my go-to options. I plan to revisit this post a few times a year, each time updating with the...
8 tags
4 tags
1 tag
6 tags
effin sunglasses
Sunglasses are the best and the worst thing that can happen to a man. They're up there with foreign accident babies arriving on your doorstep, Kelis, and testicular cancer of the mouth. Let me ease up off the accelerator a bit. Sunglasses is nice. I like them. They make the face cool. Or bad. The can does that too. If you will. Well alright. So, yea, sunglasses can be the icing on your...
3 tags
"If custom clothing is well out of reach, buck up, make due with what you have,..."
– Giuseppe
8 tags
4 tags
3 tags
"Three years ago, the street-style movement felt like a mini revolution. Guys..."
– Will Welch
3 tags
Tailor4Less Custom Shirting
More white shirts. Tailor4Less.com offers a variety of custom shirting, odd jackets, pants, suits, and outerwear at a great price. Through my daily Tumbling and blog-trolling I stumbled upon their website earlier this year. I was quite impressed with their business model—allowing customers to choose any fabric, cut, configuration, modification, or detailing to all of the mainstays of...
9 tags
4 tags
black chinos
Dear black chinos, You are the side-piece to my (insert city for weekend visit) main-jawn chinos. You're not going to see any fancy events. No keys, no security codes. I can't be seen with you like that (what would that say about ME?). Come on. But on the low low… On the low low? (higher pitched) Fa'sho tho. Paired up with a pale greenish striped button down and...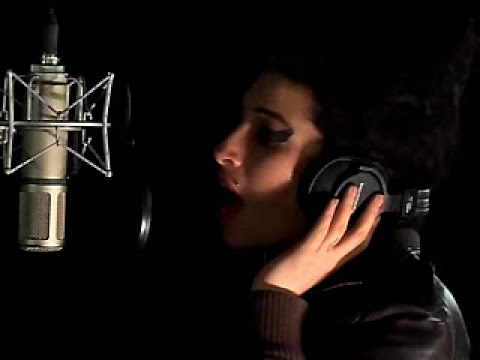 5 tags
Blank Label Custom Shirts
There's an ever-growing number of online MTM outfits to try these days. It can get confusing, honestly. I was recently approached by Blank Label to give one of their custom shirts a try. I'll cut to the chase, I'm quite pleased with the results. Blank Label makes it pretty simple to order and the prices are definitely attractive. Half the measurements I knew off the top of my...
4 tags
but it feels so right
It's always weird wearing a tie that's a lighter color than your shirt. I don't know what a black "dress" shirt is, which, I guess, IN THEORY, if that were to exist, would pretty much necessitate a lighter tie. But since that doesn't happen, in the real world it may be necessary to wear a lighter tie with a dark chambray shirt or a deep blue oxford. A pale...